These are reviews sent to us by customers why not send your own in:
Wedding of Debbie & Phil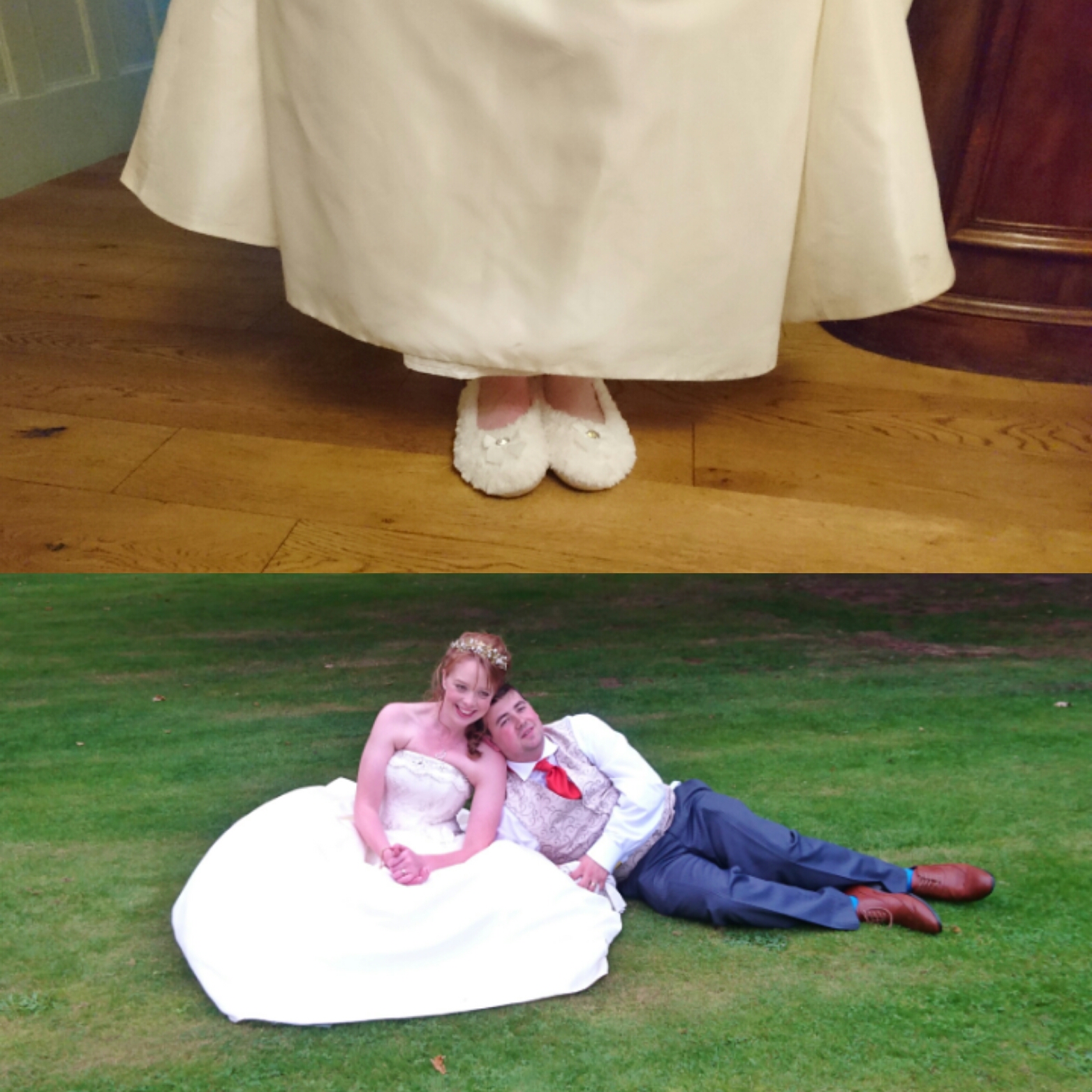 Tim is amazing Dj & so friendly. We had such fun from the salsa dancing to him joining in with our terrible dancing to encouraging others to follow the bride with oops up side your head dancing moves.
Everyone really enjoyed it and would have danced all night. Thank you so so much Tim you made our wedding so special and fun.
You're so nice friendly and a great laugh would recommend this gentleman to everyone,Amazing.
He even loved my wedding slippers which helped me dance more and more. Thanks
Birthday & Engagement Party Aug 2016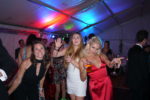 Tim was a fantastic DJ for our party (a joint birthday and an engagement
party). We booked him as both a DJ and a Salsa instructor. He came to our
house a few weeks before to plan how to set up his equipment on the night
and also invited us to one of his Salsa dancing lessons in Taunton so that
we could get some practice in!
On the night Tim arrived early and very kindly took some great photos too.
When the dancing started everyone flooded to the dance floor for the Salsa
lesson – a great way to get everyone up and enjoying themselves. Tim even
let us persuade him to keep playing well past his first 'last song' – our
guests didn't want it to end! Many thanks for a memorable night.
These are reviews sent to us by customers why not send your own in:
Tilly, Lucy & Tom.
North Petherton.
………………………………………………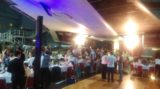 We had the pleasure of having Tim DJ at our wedding in the Fleet Air Arm museum, Yeovilton. Tim went above and beyond what we would have expected from a wedding DJ. He made sure the site was visited well beforehand and kept us updated throughout. From our requested playlist, he was able to decipher exactly what vibe we wanted our evening to be and created the perfect playlist. He made sure the night ran smoothly and made sure all our guests had the best time. The full dance floor at closing time (and people refusing to leave) would be the best indication of how great the evening was for everyone, thanks to Tim. – Jak and Geoffrey
……………………….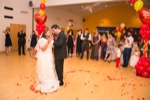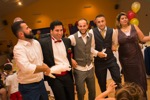 Dear Tim, Thank you very much for providing the musical entertainment for my wedding reception. You were professional, organise and obviously well experience in your role. I was amazed at how you were able to engage the guests and got them to participate in the celebration by creating a music list that was so diverse and rich in culture. You created an exciting, magical atmosphere where everyone had fun but most of all you have created wonderful memories of a special occasion. Thank you x
Devina.
………………………..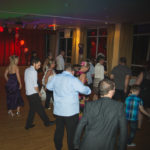 I Just want to thank Tim for saving the day on one of the biggest days of my life, my wedding day, 30/05/2014
It was all going smooth until we realised that the DJ we had booked for the evening hadn't shown up and it was already late 6.30pm. so when the host recommended Tim and told us he was a salsa teacher I thought oh my goodness this is a complete disaster as I'm not a salsa or any other kind of dancer at all, in fact the only dance I dance to is probably the ymca sad I know but there you go lol
but before I knew it he was there all set up and looking for me and my husband to find out all our requests, what we wanted etc and I even enjoyed the mini salsa dance we all did, it was so much fun with all friends and family joining in Tim certainly made it a night to remember and nothing was to much trouble, my only wish was that he was the we booked with in the first place. So this really is just a massive thank you for saving our day 🙂 xxx
From Mr & Mrs Tucker
Bristol
……………………………………………………..
The launch of Tiny Tim's new night at Salsa Exchange on Friday 6th May was a massive success. The venue is amazing! Clean, well looked-after, easy to find, on-site parking, beautiful wooden floor which was perfect to dance on and – so rare for a salsa venue yet so important – lovely toilets!!
Over 120 people through the door, the class was kept just long enough for people to get a good warm up and some funky new moves before the social dancing began. The atmosphere was rocking, with some fun line ups and the typical crowd-pleasing, crazy antics of Nigel May, peppered with some reggaeton from Eglis Pilo to add authentic Cuban flavour.
The music was a mix of funky and traditional, with a good balance of salsa, bachata and kizomba to suit everybody. The bar, while cheap with friendly staff and open until 1am, does not yet have a wide range of stock but this is being addressed for next time. Testament to the popularity and success of the event was the mixed crowd who came from many different towns and cities across the South West.
Host Tiny Tim and his team should be proud of a job well done and we all look forward to the monthly parties he will be holding there! Definitely a must if you're looking for some quality dancing fun on a Friday night! 🙂
Sarah – Bristol
………………………………………………………………………..
Classes: Salsa classes at the exchange are great fun, Tim combines brilliant routines with the right amount of explanation and styling tips to ensure there is something for everyone, with a generous measure of humour thrown in too! No matter what your level everyone is catered for. It's a really friendly environment and lovely dancefloor providing plenty of practice space, everything you could want from a lesson.
Party Nights: Tim is a wonderful host and it's always a fantastic night. The warm up lessons have been great and an ideal way to get the party started. The Exchange is a lovely venue with plenty of space and a friendly atmosphere to help you get into the salsa groove, I've really enjoyed the variety of music and with Rueda , Kizomba, Cha Cha and line sequences thrown into the mix I struggle to sit down. Can't wait for the next one!
Katy – Clevedon, Somerset
……………………………………………………………..
We always look forward to salsa on a Thursday. From day one we were made to feel welcome by all the friendly faces, the music is contagious and very soon we found ourselves totally addicted to this sexy Latin dance! And what to say about the teacher… The best of the southwest!
Olga & Steve – Highbridge
"Top night! Excellent Rueda with Mr Perez and lots of great dancers and friends" – Niki
"Another Fab Night with Fab friends! Thanks to Tash, Tim, Andy, James and all the wonderful ladies I danced with; didn't miss dancing to one song" – Tony