Want to know more about our friendly and experienced teachers? Read on …..
Tim Heasman (Director of Salsa Nights/Salsa exchange, Salsa instructor and DJ)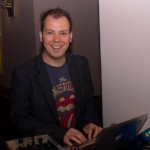 Having been a drummer from a young age Tim was attracted to the lively and energetic rhythms of latin music. He went to his first salsa class thirteen years ago and soon became hooked. He taught his first lesson aged 18, since then he has taught salsa and bachata in bars and clubs across the South-West and now teaches regular weekly classes in Bristol and Bath.
He has also organised and hosted many successful weekend events in Woolacombe, working closely with teachers such as Nigel May, Lee Hunter, Irene Davies and Femi to deliver the ultimate weekender experience to his guests.
As well as being a respected salsa teacher, he is also a top salsa DJ. He is renowned for playing danceable R&B tracks and getting everyone moving with his energetic line-ups.
**********************************************************************************************************************
Tasha Heasman (Salsa instructor)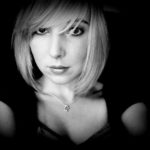 Inspired by the music and rhythms of Riverdance Natasha began dancing aged 8, regularly competing in regional Irish dancing competitions across Wales and in Ireland.  This was a passion that lasted until she was aged 17 and moved away to Bath to study Natural Sciences at University. It was here in 2008, that she discovered salsa, a relaxed, fun and social dance – the complete opposite to the conform and constraints of Irish dancing with its set dances and strict rules.
Swapping her tap shoes for latin heels, she soon became hooked and after a year of lessons at the University's salsa society with teacher Phil Heath, she was brave enough to go to her first night of "freestyle" in the city centre with Bath Salsa at Club XL, it was here that she met Tim and they've been dancing and teaching together across the South-West ever since.
Tasha's style of salsa, much like Tim's, is a fusion of LA cross- body style and cuban salsa. She enjoys teaching and dancing "la rueda" and is confident in teaching ladies styling techniques.
*************************************************************************************************************************